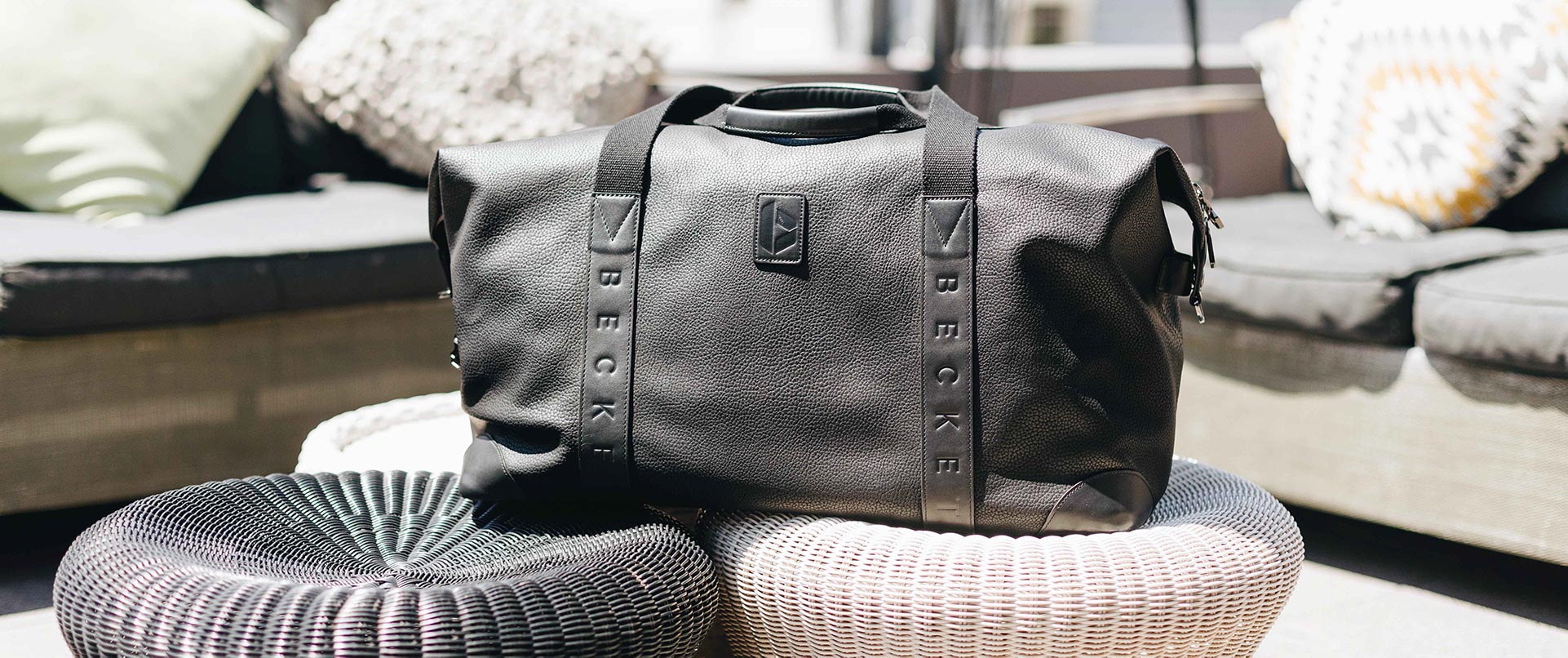 The first release in our luggage collection. Designed for the dynamic lifestyle.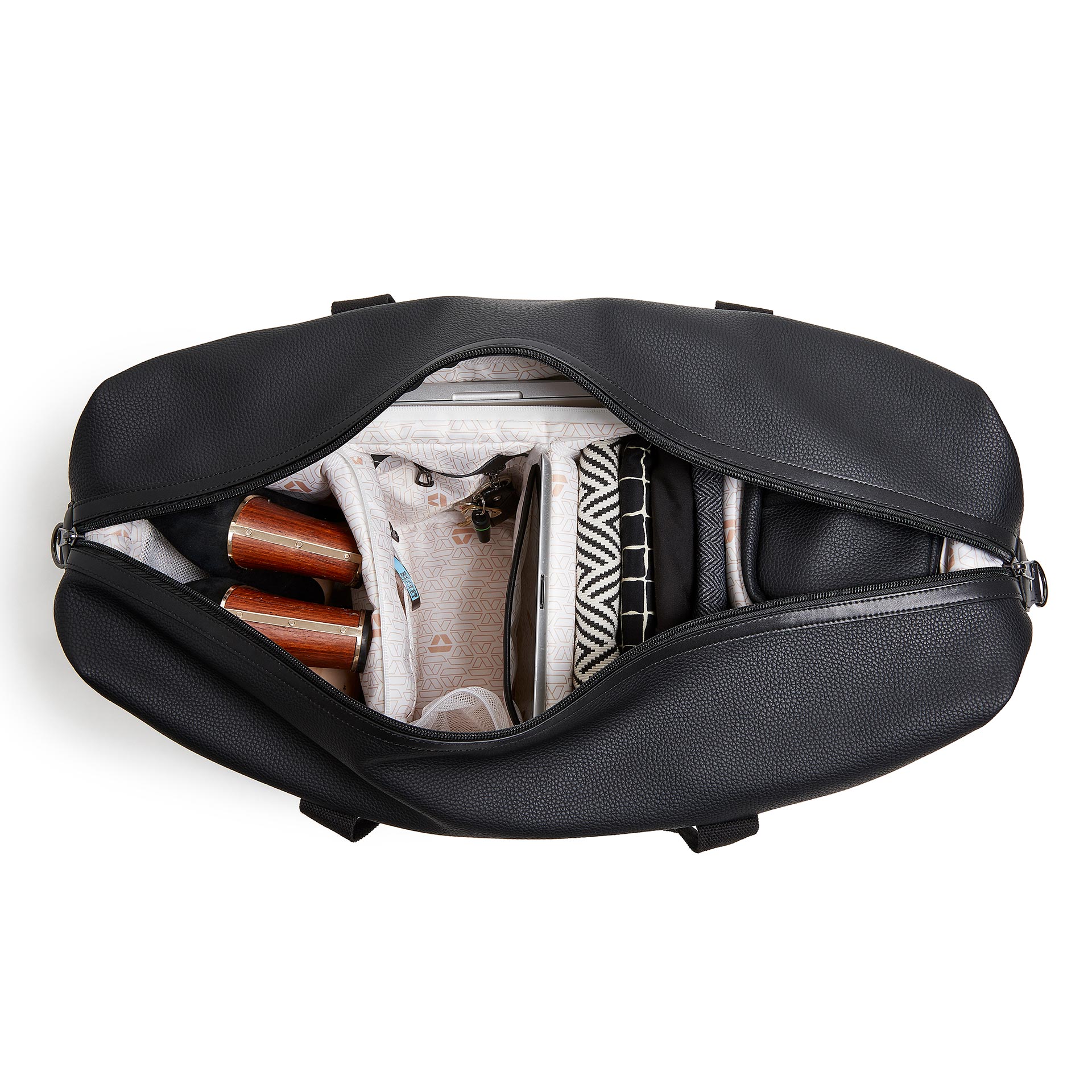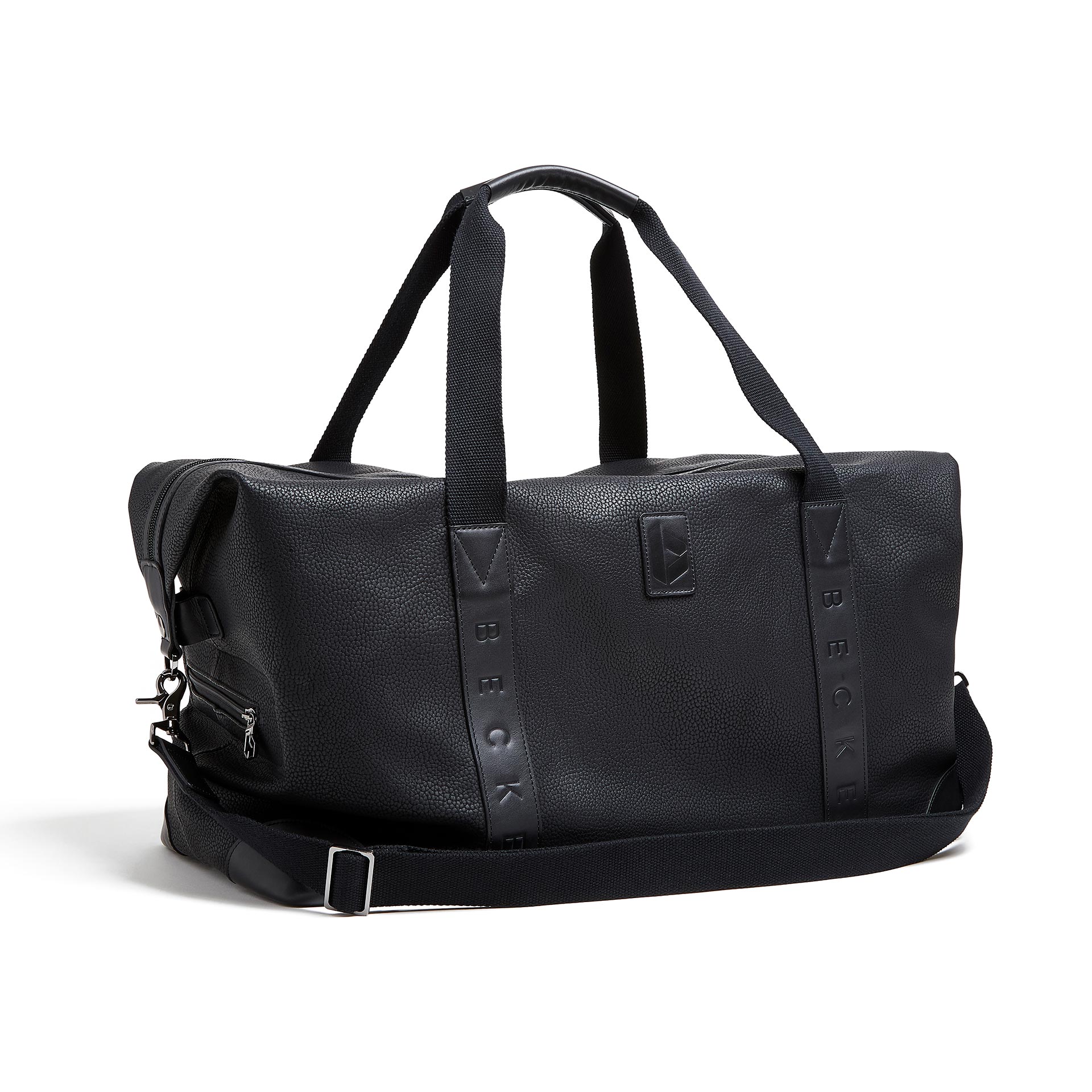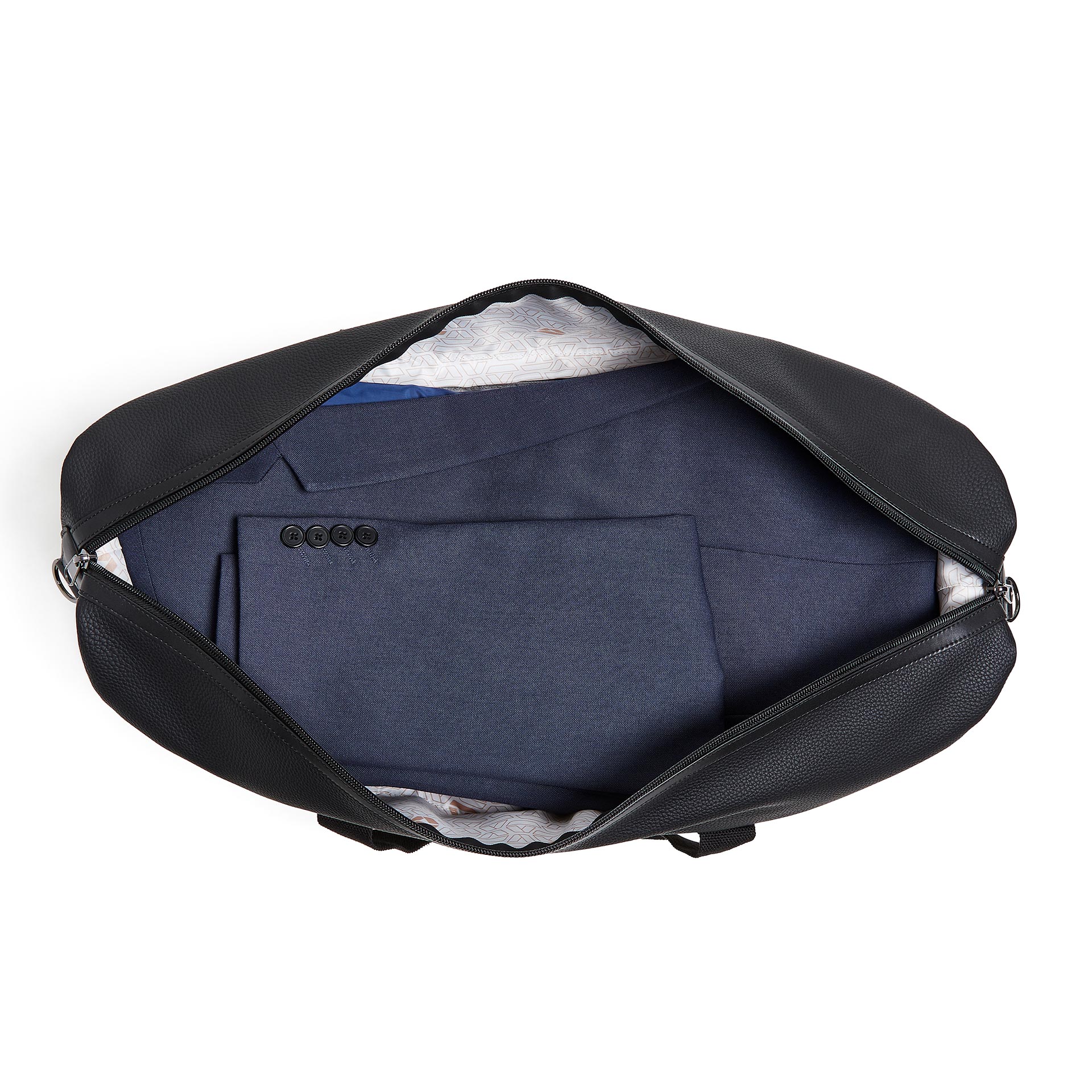 FRASER HOLDALL
£250.00
Spacious and lightweight, this is the holdall you've been looking for.  Designed to combat impracticalities, save you time and keep you organised.  Our durable water-resistant and antimicrobial fabric keep your belongings dry whilst reducing bacteria and germs by up to 99.9%.  This holdall is a must have for wherever life takes you.
FEATURES
– Five multi-functional compartments
– Secure one zip only access
– Easy-to-clean fabric
– Lightweight
– Padded 15″ laptop pocket
– Ventilated shoe compartment
– Ventilated laundry compartment
– Key clips
– Hidden jewellery pocket
– Detachable shoulder strap
– Hanging system
– Meets airline requirements for carry-on luggage
INCLUDED
– Portable charger
– Wash bag
– Laundry net
WHAT CAN FIT INSIDE?
– Shoes
– Wash bag
– Laptop, tablet, phone, headphones and other tech
– Portable charger
– Travel or office documents
– Clean clothing and dirty clothing divided
– Water bottle and protein shaker
– Keys
– Meal prep
+ Much more
How you choose to use the compartments is up to you.
MATERIALS
– PETA-approved vegan leather
– ECONYL® regenerated nylon
– Gun metal zippers and detail
– Water resistant
– Patented antimicrobial technology
DIMENSIONS
Width x Height x Depth
26cm x 27cm x 45cm
ACCESSORIES
Included with the Fraser Holdall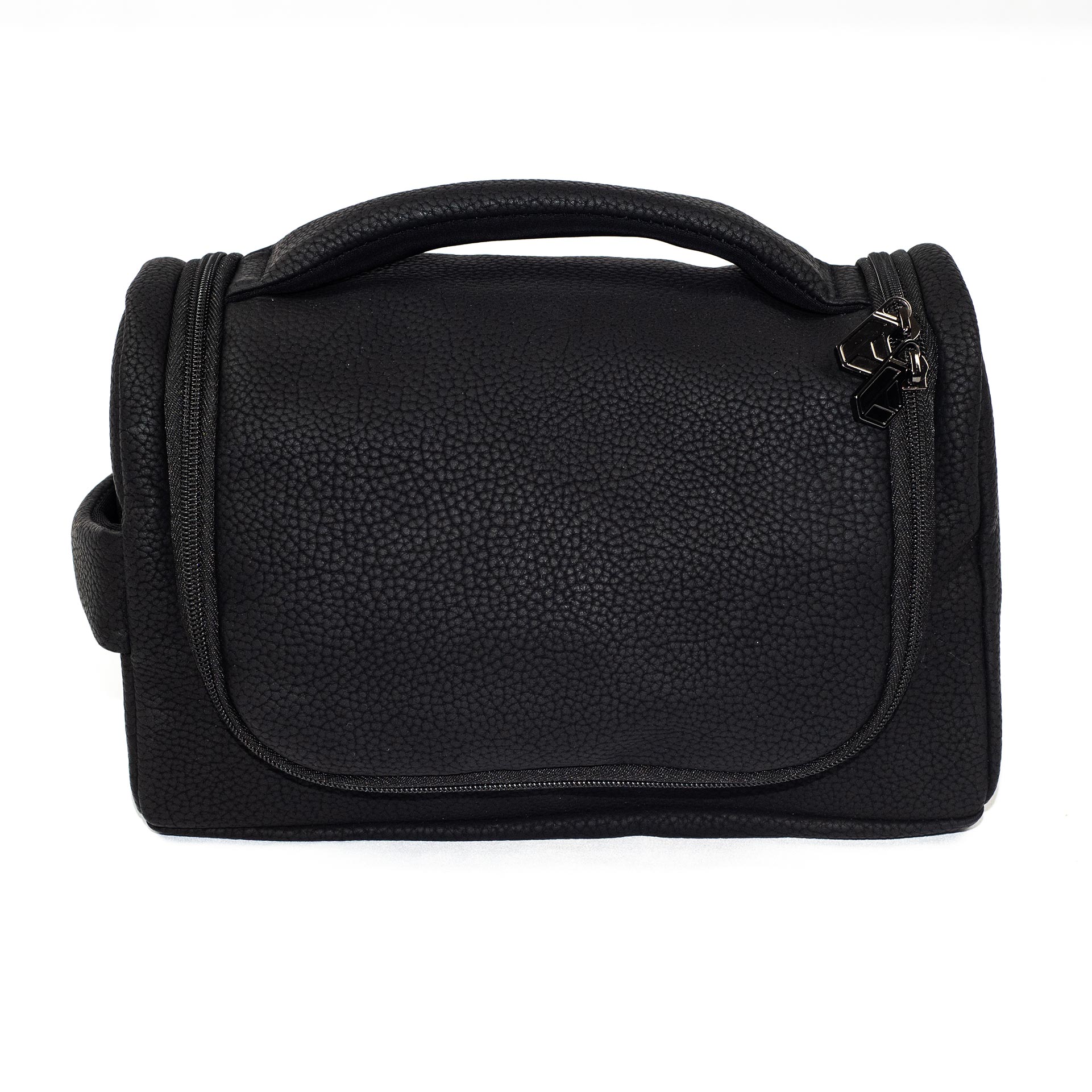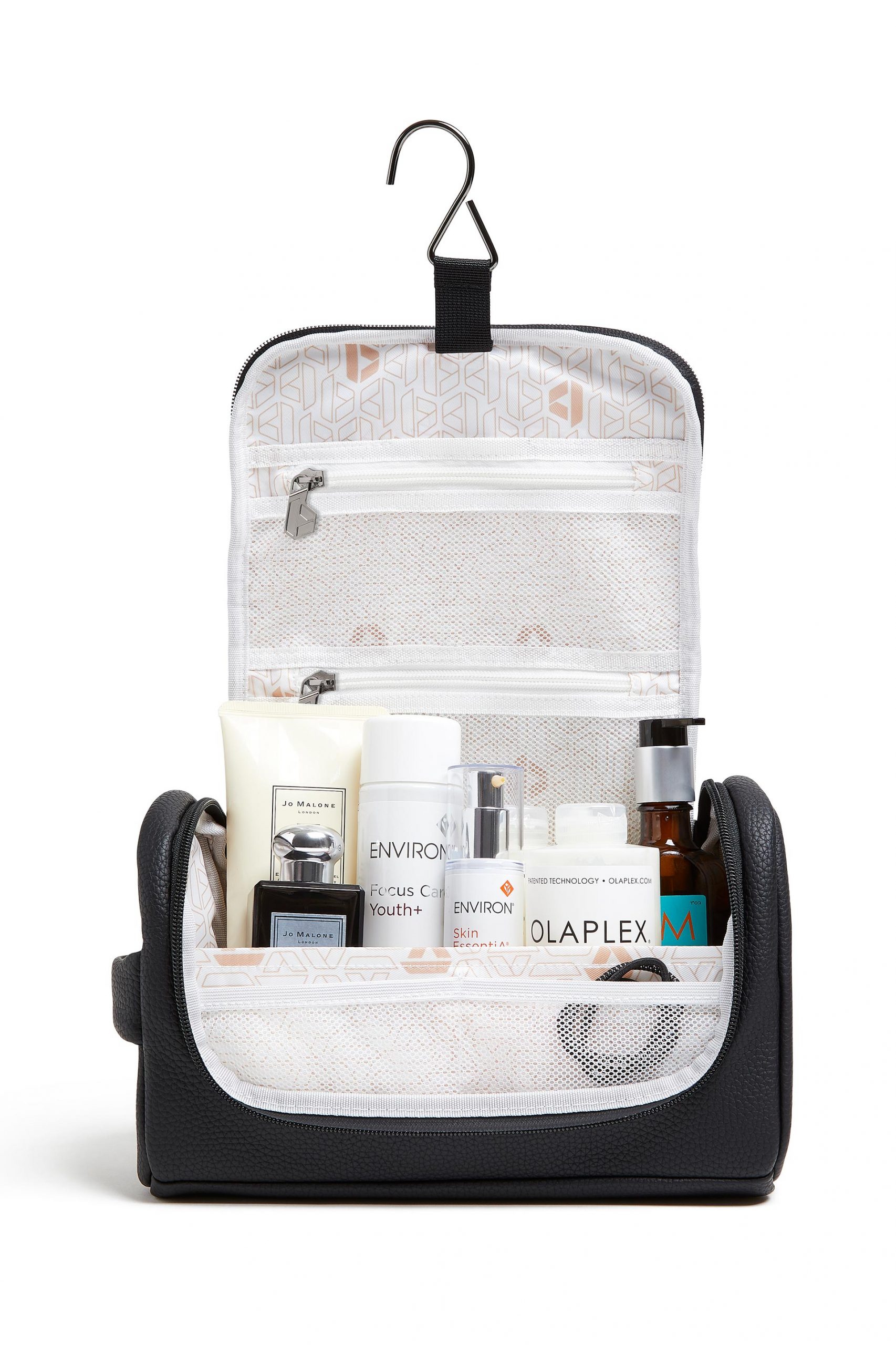 WASH BAG
Our water resistant wash bag fits seamlessly into its own compartment, keeping it separate from the rest of the bag and removing the worry of spillages or spreading damp.  It has a neat hanging hook for easy access in the shower, plenty of pockets and enough space for full-size toiletries.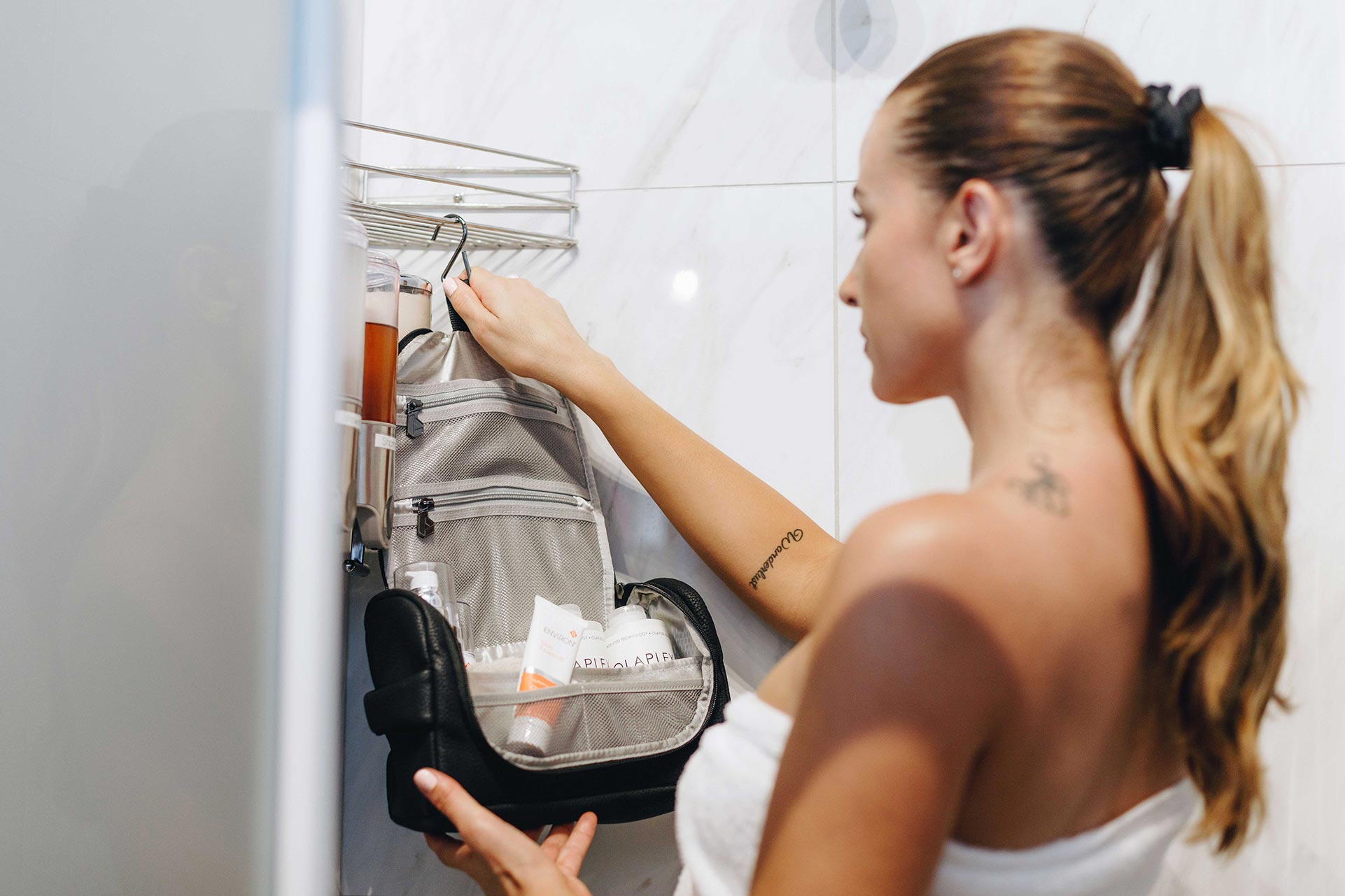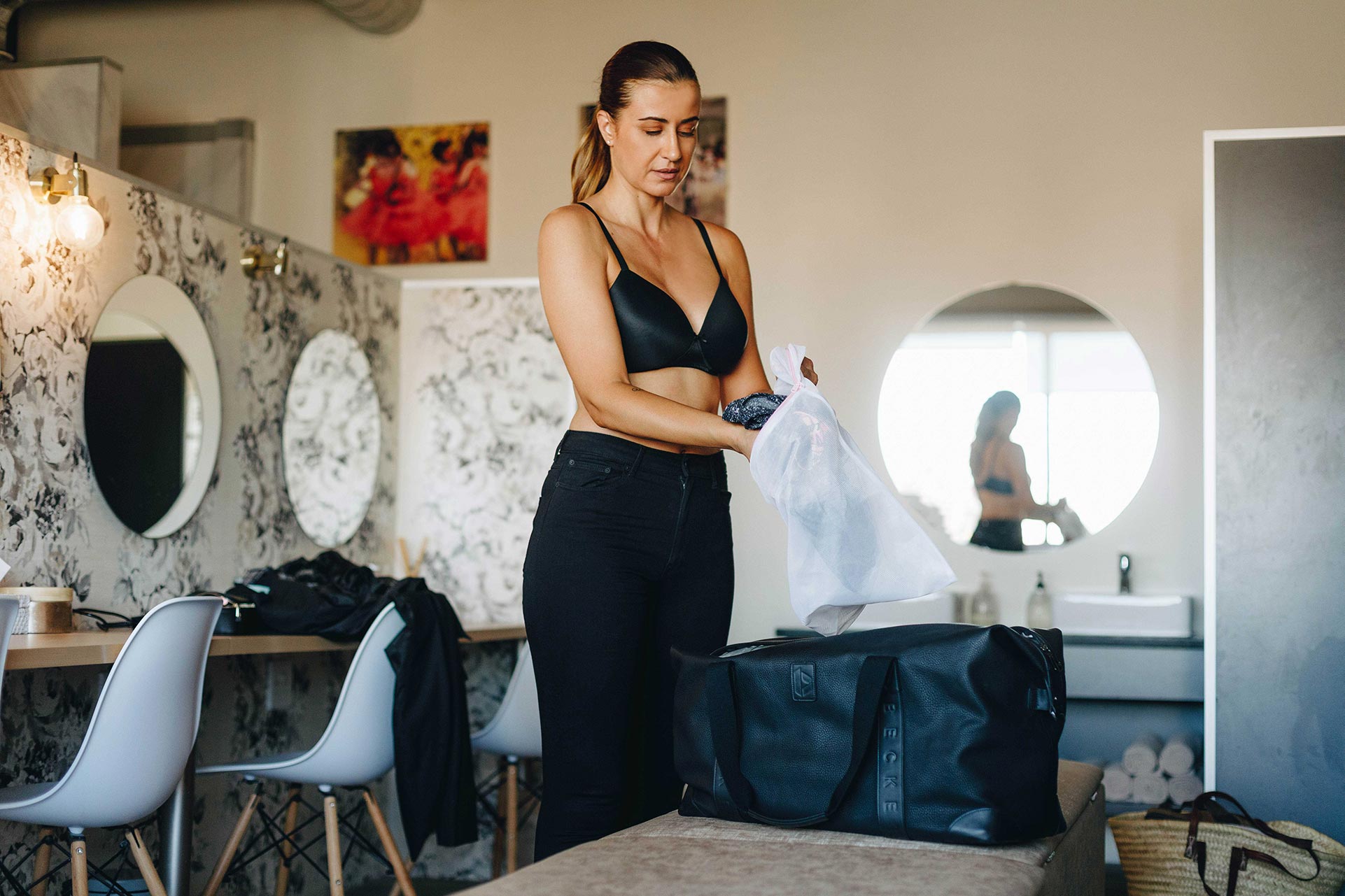 LAUNDRY NET
Our designs include a reusable, washable laundry net and a ventilated compartment to contain sweaty gym kit until it reaches the washing machine.  No more plastic bags to separate your belongings after a workout. Not only are they bad for the environment, they cause harmful bacteria to grow on your clothes, especially when left over a period of time.